GROWTH HORMONE & INSULIN-LIKE GROWTH FACTOR-1 (IGF-1):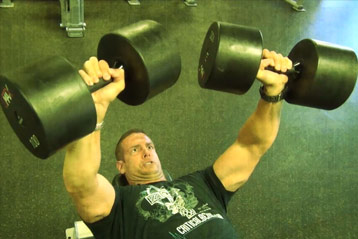 The primary role of growth hormone is in promoting tissue anabolism or growth. So if you want muscle cells to increase in size, GH is extremely important.
Probably the coolest thing GH does is to stimulate the production of insulin-like growth factor-1 (IGF-1) which ultimately make your muscles grow.
HOW TO STIMULATE THEM: Perform 8-12 reps of multi-joint compound exercises with medium loads of 70-80% of your max and rest 1-minute between sets to get GH flowing.
Interesting Fact: One study has shown that 25-reps on the back squat resulted in the highest output of growth hormone.